Web Hosting
Hosted in our secure data centre our reliable and secure web hosting provides the perfect home for your website.
Continued growth in Internet usage means that now more than ever businesses need an effective website to communicate with their customers. Whether you need to create and develop a new website, or simply need someone to host your existing website, we can offer something to fit your requirements. We offer services built on both Windows and Linux Operating Systems and all are bundled with an easy to use control panel, enabling you to design, build and administer your website(s) through your browser. The scalable first class network infrastructure ensures we can support growing websites with high bandwidth requirements. We use enterprise class hardware to provide a high performance, robust platform which is monitored 24/7 by a team of engineers certified in both Windows and Linux systems administration.

Starting from just £3.99 per month, our Linux Hosting packages offer a low-cost entry into website development, and are ideal for small businesses. All packages offer a control panel (cPanel) to carry out basic administrative tasks, and access to Fantastico web tools that allow you to add a blog, gallery, or forum to your website.
At the top end of the range, we offer a Linux Reseller with Web Host Module (WHM) product. For a low monthly fee and with minimal expertise, you too can become a Web Host. Additional features allow you to create your own hosting packages and rebrand the control panel to feature your own logo and corporate identity.
MySQL database support and a wide range of ready-made applications such as Joomla, Drupal and WordPress enable you to start building a website in minutes.

For as little as £4.99 per month our Windows Web Hosting packages provide a robust and reliable platform for developers. These packages offer powerful yet familiar Windows development tools such as:
ASP.NET 2 – the latest version of Microsoft's Active Server Pages (ASP) technology, this is a powerful tool for creating dynamic and interactive websites
AJAX – a new and popular set of development tools that help make interactive webpages load more quickly and efficiently
MS SQL 2005 – faster, more scalable and with better security than either MySQL or MS Access, this is the ideal solution for developers creating database driven websites
Windows Web Hosting packages also come with a Helm control panel. In addition to helping you perform basic administrative tasks, the Helm control panel also makes it possible to link multiple hosting accounts to provide a low cost yet scalable solution that can grow as your website grows.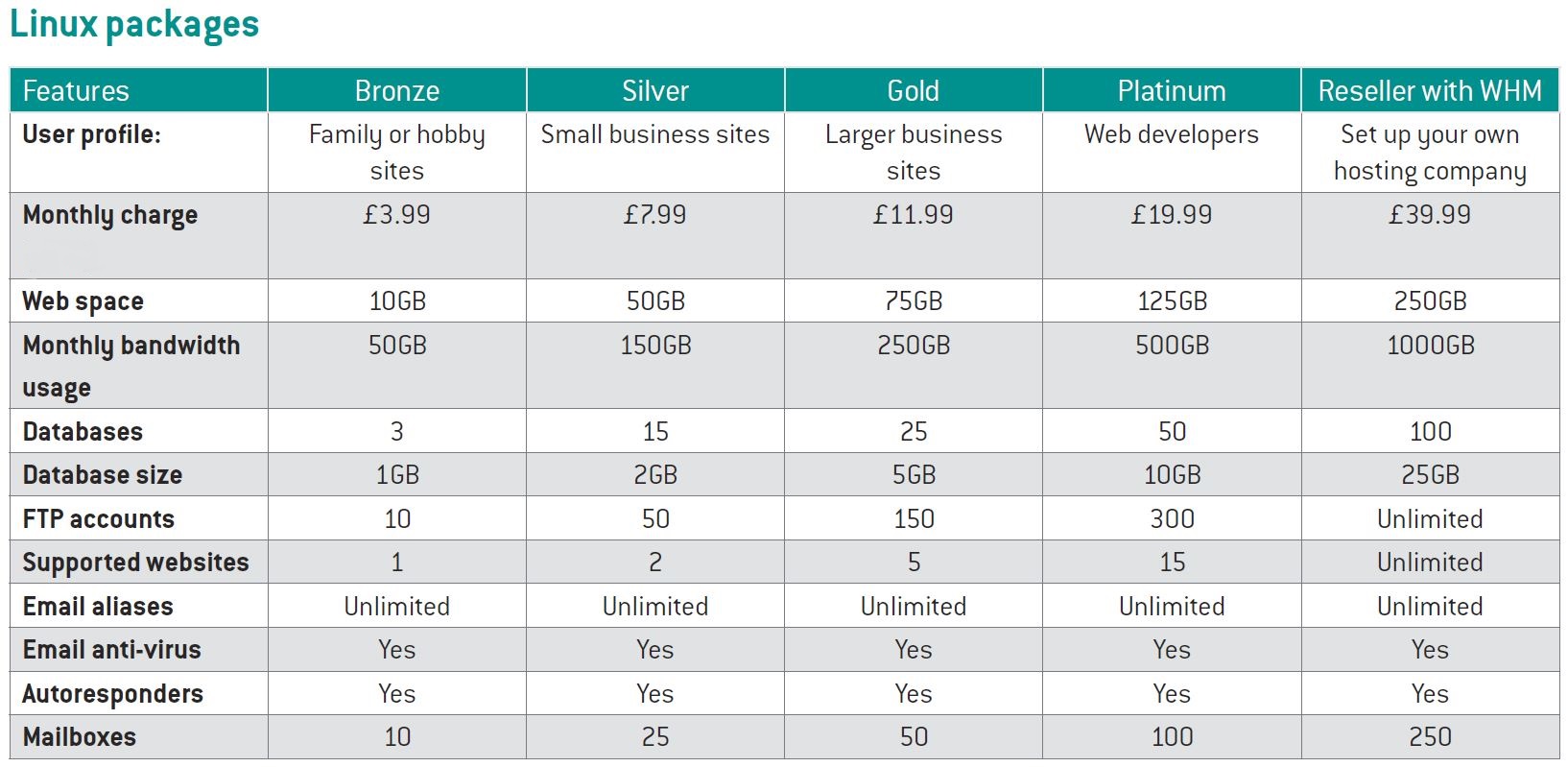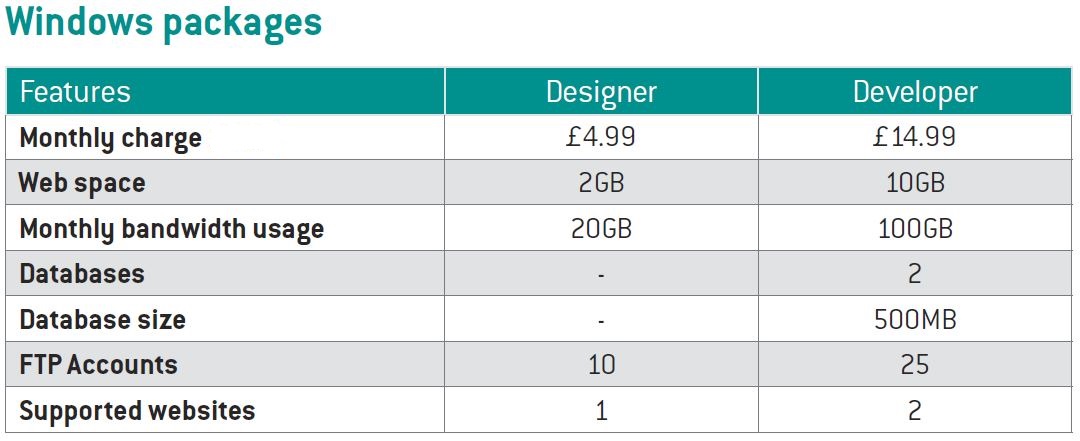 SSL Certificates
If you are exchanging personal and confidential information within your website you will need to ensure that you have an SSL certificate installed on your domain. This is particularly important for e-commerce transactions which require compliance with the PCI DSS standards. SSL certificates are a big step to meeting this requirement. For occasional needs, a shared SSL certificate (available on our Windows Web Hosting platform) will be sufficient. However, if payment transactions are a central part of your website you should invest in a Dedicated SSL certificate offering 2048 bit encryption, compatibility with all major web browsers and a high level of warranty support.
Reliable, UK cloud infrastructure
17 years' experience & trusted by thousands
Honest and generous usage allowances
Based in the UK, when you need us
Choose from Linux or Windows Web Hosting