Seating
We offer a fantastic range of office chairs and other office seating for your home or workplace. Our extensive office chairs range includes draughtsman chairs, executive chairs, stacking chairs and more.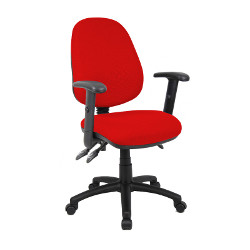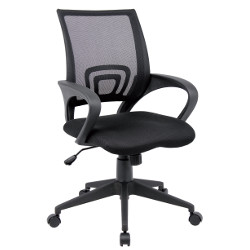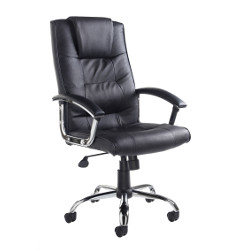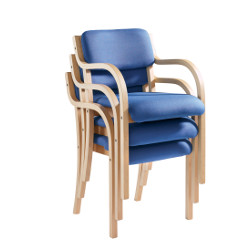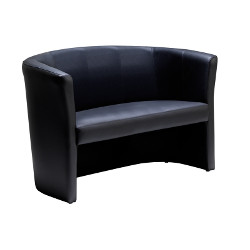 Operator Seating
Most office jobs involve sitting in one place for a long period of time and performing repetitive tasks, so good office seating is necessary not only for the continued comfort of your employees but also for their long-term health. Without comfortable office furniture, employees can suffer long-term injuries and ailments including carpal tunnel syndrome, back problems, or even blood clots.
To help combat these potential problems we offer a wide variety of operator seating to make sure your employees always have well-designed, comfortable office furniture. The seating can be customised to the needs of an individual, and come in similar designs to present a feel of uniformity in the office. Different back heights and colours are available and chair arms are optional, allowing you to choose what works best for your office.
Mesh Seating
When you're deciding on a new chair for the office it's important to have a few things in mind – how long will it be used for in a day, what are the office conditions like and is there a design theme to co-ordinate to?
Mesh Office Chairs can help tick a lot of these boxes. Our collection includes a number of differently designed Mesh Chairs making them good for short or prolonged use. Mesh Office Chairs are also fantastic for keeping the occupant well ventilated and their understated design and lower price points than a Leather Office Chair makes them a great choice for big offices. They're also really easy to clean and surprisingly hard wearing.
Executive and Managers Seating
The choice you make when selecting office furniture can influence people's conceptions of a manager. Management seating is important not only for the comfort of individuals who spend most of their time behind a desk and making sure that the office keeps running smoothly, but also as a way of instituting a formal environment that can inspire other employees and impress visitors.
We offer a wide range of Executive and Manager seating options in a variety of styles that can fit any need.  You will find both style and comfort here, with a variety of excellent office chairs that can be customised to fit your need.
Meeting, Visitor and Conference Seating
If visitors to your office are not comfortable, it can affect meetings and impact on first impressions. To help make sure that your visitors are well taken care of we offer a wide variety of visitor seating which includes sofas, chairs, stools and more.
If your waiting room moves people through quickly and you don't expect guests to be kept waiting for more than a few minutes, a simple metal or wood framed chair might suit your needs. If you expect longer wait periods or need to make sure your guests are as comfortable as possible at all times, cushioned seats and sofas might be right for you.
All of our office seating is available with many different options that allow you to pick and choose the right combination of comfort and function for your office.
Reception and Breakout Seating
We offer an excellent range of reception and breakout seating to create a stylish feel in your workplace.
Our selection includes wooden frame single and double chairs, steel framed seating, and sofas in a range of designs and colours for your reception, and funky breakout seating for break rooms or chill out areas.