Storage
Our wide range of storage options will ensure that any workplace or home office will be functionally furnished and ready for business!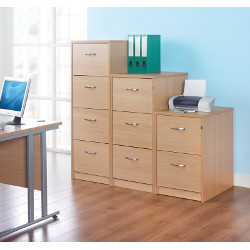 When it comes to organising your offices, choosing the right Storage solutions can save a huge amount of time in the long run. Its never too late to apply the perfect Storage and Shelving solution to any office, the sooner you do it the quicker your productivity will increase.
We have a fantastic selection of office storage products, including bookcases, filing cabinets, roll door cupboards and even classroom storage units to keep your office tidy and organised. No matter what your storage requirements, we have the office storage solution for you.
To discuss your requirements with a member of our team or to get more information and pricing contact us.