Business Broadband
Our business broadband services deliver award-winning, high quality, affordable broadband with fast download speeds
Overview
We provide a range of high quality award-winning Internet services to the business and home user, from the latest in high speed Fibre Optic Broadband to IP VPN solutions and Leased Lines. Our connectivity solutions ensure organisations and individuals can communicate, collaborate and transact with confidence. We provide the application delivery infrastructure businesses need to compete in today's highly connected world.
Broadband
We offer a rich choice of reliable broadband services and packages – based on ADSL and Fibre Optic Broadband technology – and our delivery infrastructure ensures users get the speed and bandwidth they need.
Fibre Optic Broadband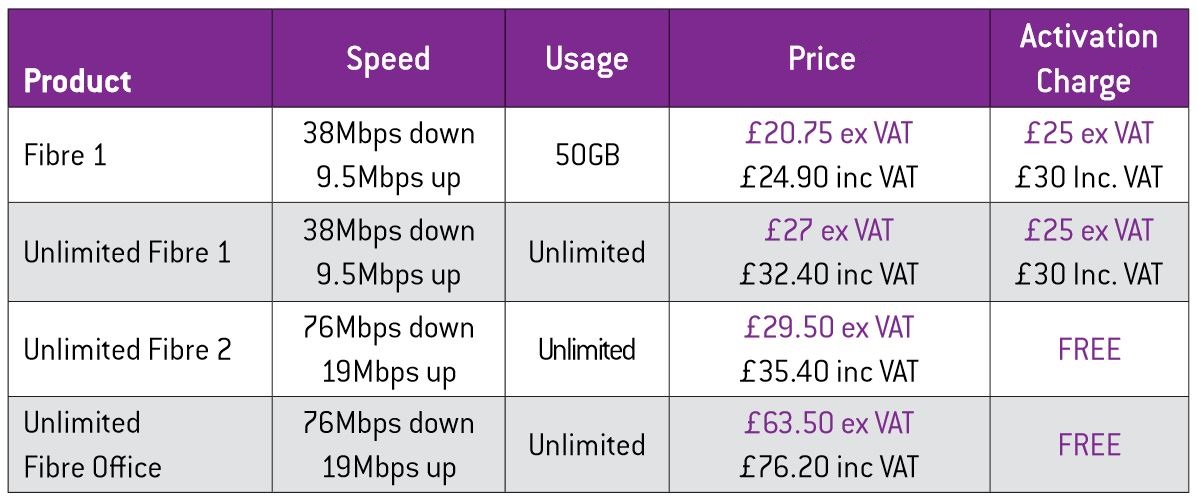 *All Fibre Optic Broadband contracts are for a 12 month period
*Unlimited Fibre Office includes Zen Critical Care package
ADSL Broadband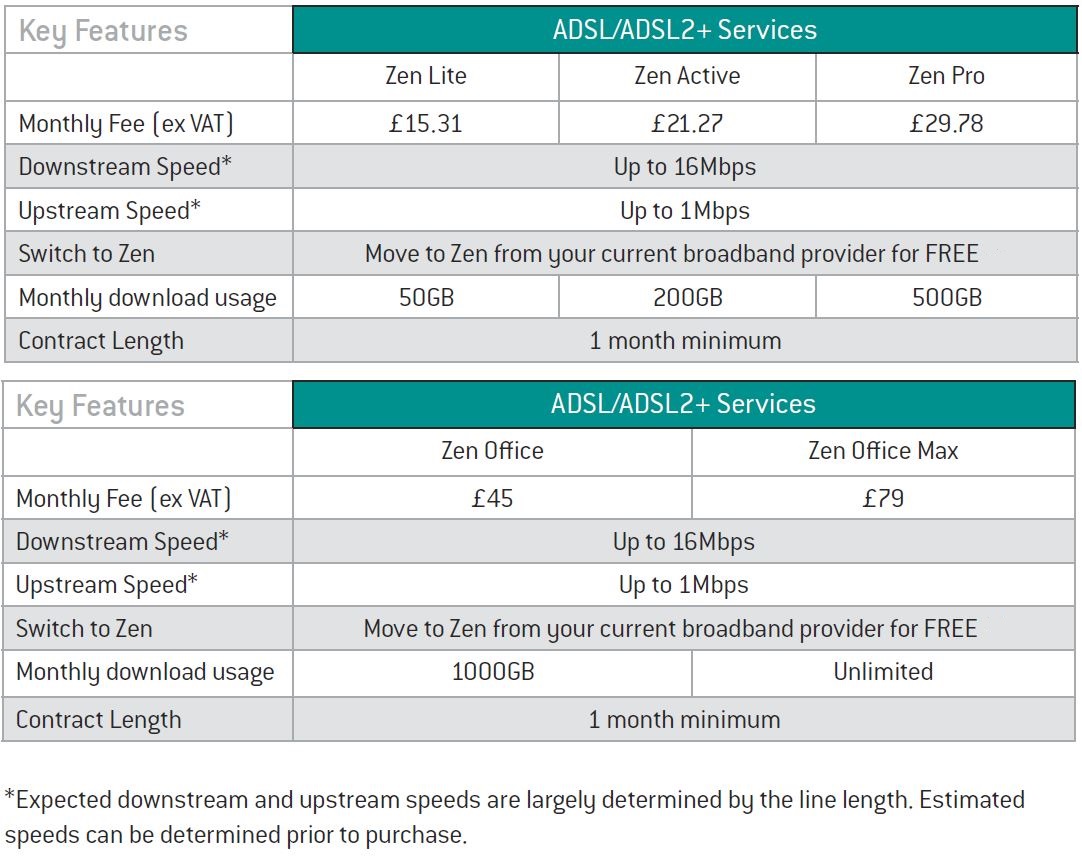 With the advantage of Traffic Prioritisation or Elevated Rate (product dependent), our Zen Office services provide higher download speeds than our Lite, Active and Pro services during peak usage periods.
Leased Lines

 
Our Leased Line Solutions – EFM (Ethernet in the First Mile), NGA Ethernet and Fibre Ethernet Leased Lines – provide your business with guaranteed symmetrical connectivity reinforced by a premium 100% availability Service Level Agreement honoured by Service Credits. Bandwidths range from 1Mpbs to 1Gbps.
We are able to offer competitively priced business class connectivity covering the requirements of small office through to large data centres.
A Leased Line is ideal for your business if you : –
have several offices or buildings spread across a local area
require guaranteed Internet bandwidth
need to transfer large quantities of data quickly and reliably between sites for data backup and disaster recovery
are running costly older technologies, as Ethernet is scalable and can create cost savings
require a circuit that can be delivered in a minimum of 20 working days (subject to survey)
 IP VPN
Our IP VPN service equips your business with a private fully managed Wide Area Network (WAN) which guarantees the performance of your voice, multimedia and application traffic.  Our custom-built solutions enable organisations to tackle any communication challenge while taking advantage of the latest unified communications solutions to boost productivity and cut costs.
We are committed to providing  a premium service during specification, implementation and operation.  Our dedication to professionalism means you have a partner who is serious about your business needs and responsive to your specific requirements.
Whether you are consolidating multi-site internet access or embarking on full convergence of your ICT environment, we will design a solution that ensures your business critical traffic is delivered securely and reliably.